Cycling in Belfast
Belfast Cycling Maps
here
to go to the Discover NI tourist site.
Places to visit on Belfast Bikes
CS Lewis Square
CS Lewis Square is located at the intersection of the Connswater and Comber greenways and features seven sculptures including the Narnia characters Aslan, Maugrim, Mr and Mrs Beaver, the Robin, the White Witch, the Stone Table and Mr Tumnus.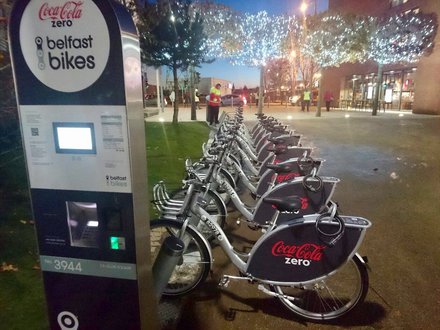 Belfast Castle
Belfast Castle, finished in 1870, sits at the foot of the spectacular Cave Hill in the north of the city. This cycle takes approximately 20 minutes and is around 4 miles from Belfast City Hall.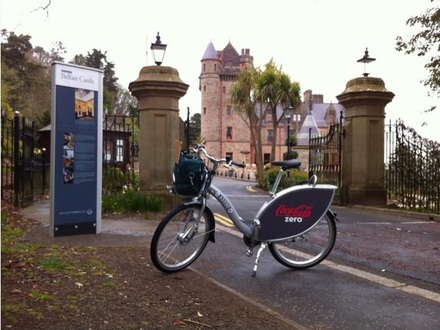 Stormont Buildings
Why not take a trip up to our parliament building, Stormont? Approximately 4 miles from Belfast City Hall in the city centre, this 20 minute cycle is a great way to see the east of the city.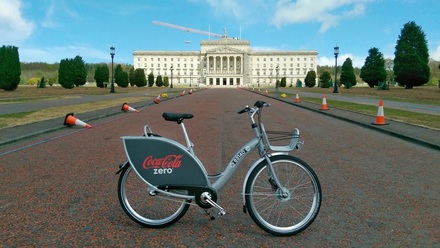 Lagan Towpath
The Lagan Towpath is an enjoyable cycle that winds from the city centre. It takes approximately 35 minutes to cycle from Belfast City Hall along the banks of the River Lagan to the picturesque Lock Keeper's Cottage at Shaw's Bridge.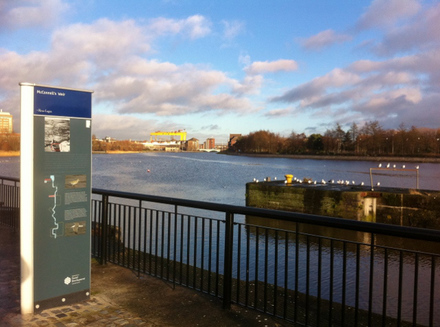 Comber Greenway
The Comber Greenway is a 7 mile traffic free section of the National Cycle Network running from Belfast to Comber along the old railway line which closed in 1950. The Comber Greenway starts at the western end of Queen Elizabeth Bridge in Belfast, however the traffic free cycling section begins at Dee Street in East Belfast close to the Harland and Wolff shipyard. From the Holywood Arches to Dundonald the Greenway provides a tranquil green corridor through East Belfast with points of interest along the way including the CS Lewis Statue, views of the Harland and Wolff Cranes, Parliament Buildings at Stormont and the Belfast Hills.