Belfast Cycling Maps
Click here to go to the Discover NI tourist site.
Places to visit on Belfast Bikes
CS Lewis Square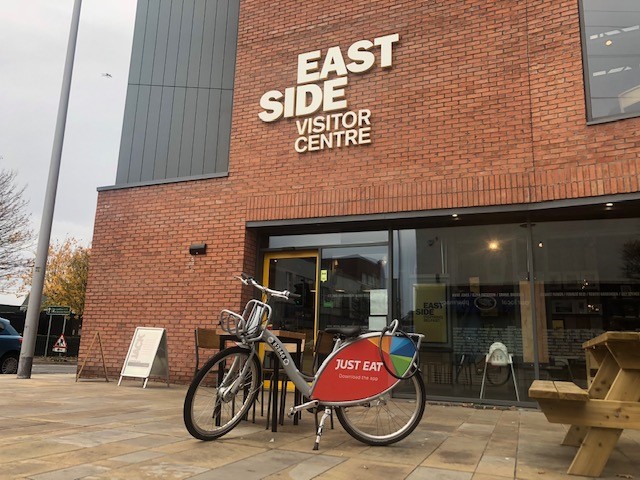 CS Lewis Square is located at the intersection of the Connswater and Comber greenways and features seven sculptures including the Narnia characters Aslan, Maugrim, Mr and Mrs Beaver, the Robin, the White Witch, the Stone Table and Mr Tumnus.
Belfast Castle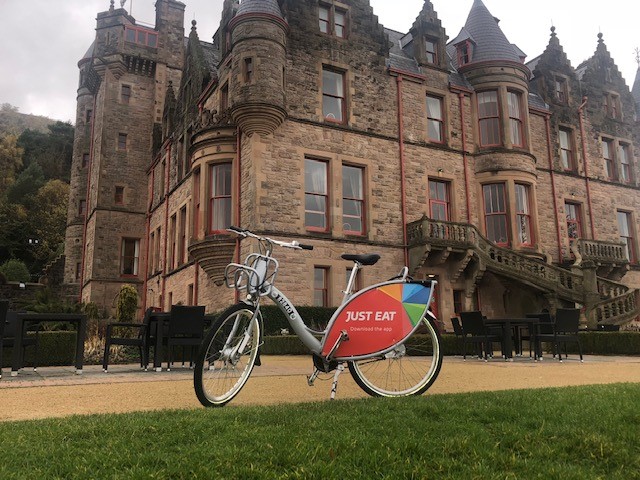 Belfast Castle, finished in 1870, sits at the foot of the spectacular Cave Hill in the north of the city. This cycle takes approximately 20 minutes and is around 4 miles from Belfast City Hall.
Stormont Buildings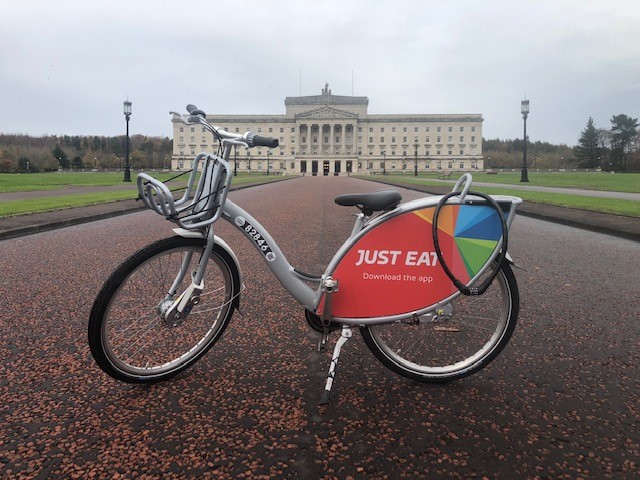 Why not take a trip up to our parliament building, Stormont? Approximately 4 miles from Belfast City Hall in the city centre, this 20 minute cycle is a great way to see the east of the city.
Titanic Belfast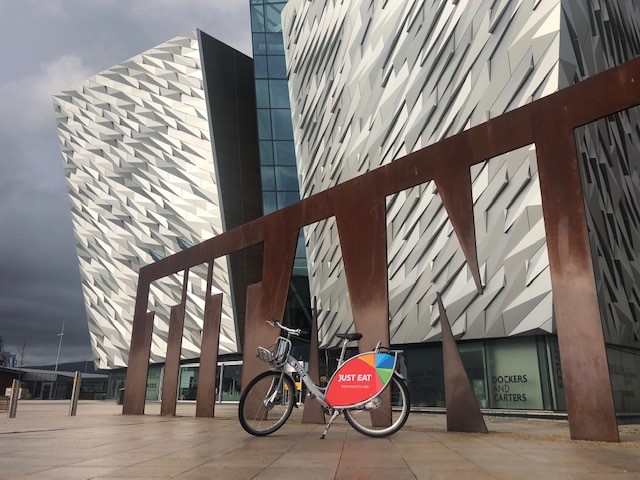 Titanic Belfast is a visitor attraction opened in 2012, a monument to Belfast's maritime heritage on the site of the former Harland and Wolff shipyard in the city's Titanic Quarter where the RMS Titanic was built. It tells the stories of the ill-fated Titanic, which hit an iceberg and sank during her maiden voyage in 1912, and her sister ships RMS Olympic and HMHS Britannic. The building contains more than 12,000 square metres (130,000 sq ft) of floor space, most of which is occupied by a series of galleries, private function rooms and community facilities, plus the addition of Hickson's Point destination bar in March 2018.
St Annes's Cathedral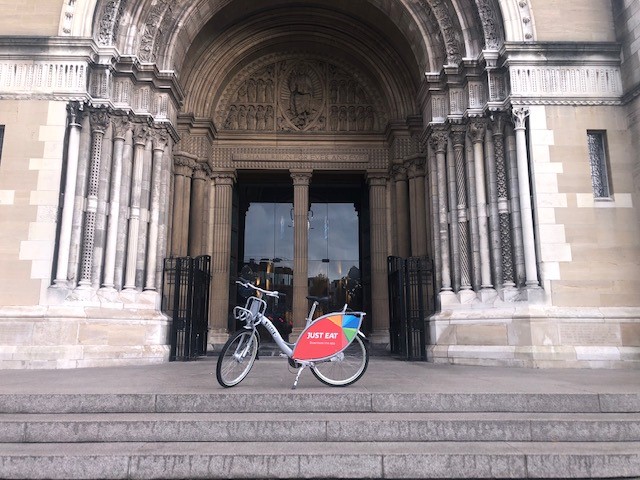 St Anne's Cathedral is the centre of the Cathedral Quarter area, which boasts plenty or retaurants and things to do. The Cathedral itself is open for visitors and benefits from having a bike station 30 seconds walk away over at Cathedral Gardens.
St. Georges Market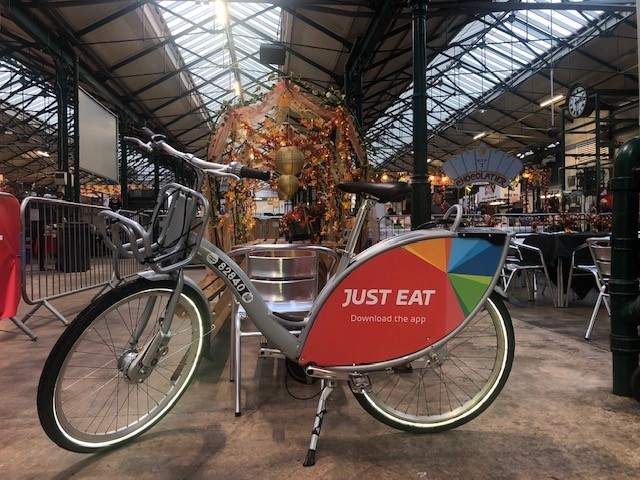 St George's Market is the last surviving Victorian covered market in Belfast, Northern Ireland. It is located on May Street, close to the River Lagan and the Waterfront Hall. Belfast Corporation commissioned the building of St George's Market, which was built in three phases between 1890 and 1896. Before 1890 St George's Market was an open market and most likely contained a slaughterhouse and a meat market. Today it is a thriving market with 300 traders, crafters musicians and foodies.
Belfast Zoo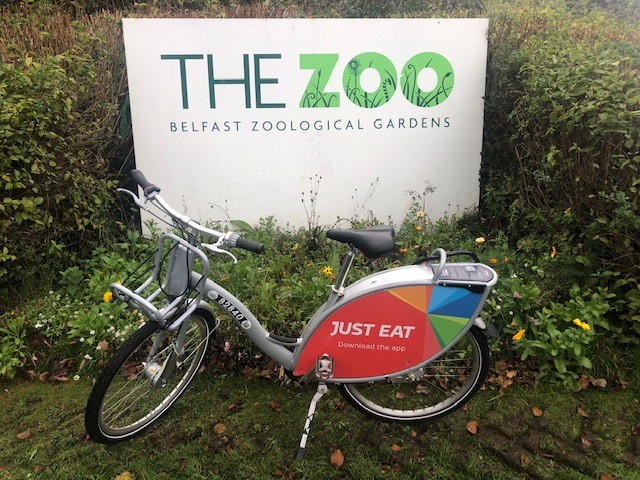 Belfast Zoological Gardens is a zoo in Belfast, Northern Ireland. It is located in a relatively secluded location on the northeastern slope of Cavehill, overlooking Belfast's Antrim Road, resulting in a uniquely tranquil environment for the animals that the zoo is frequently praised for.
Crumlin Road Gaol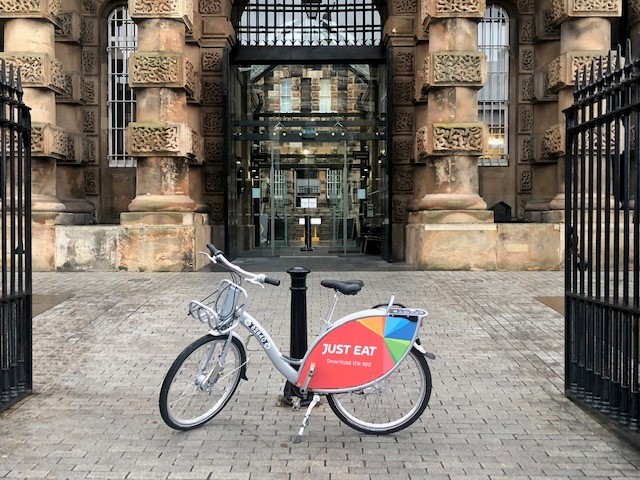 HMP Belfast, also known as Crumlin Road Gaol, is a former prison situated on the Crumlin Road in north Belfast, Northern Ireland. It is the only Victorian era prison remaining in Northern Ireland since 1996. It is affectionately known as the Crum.
Big Fish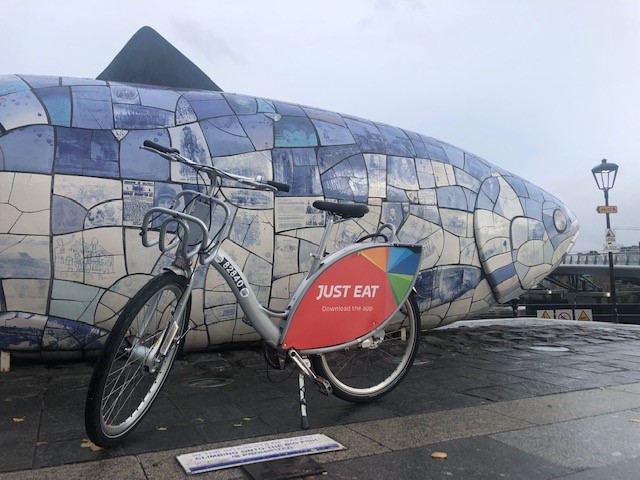 The Big Fish also called The Salmon of Knowledge is a printed ceramic mosaic sculpture by John Kindness. The 10-metre-long (33 ft statue was constructed in 1999 and installed on Donegall Quay in Belfast, near the Lagan Lookout and Custom House.
Queens University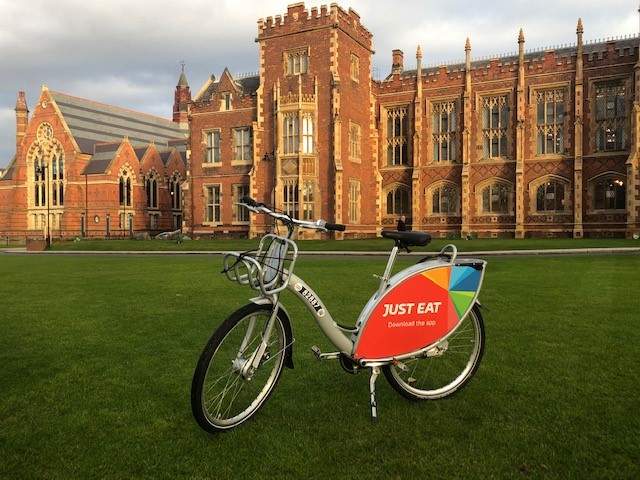 Queen's University Belfast (informally Queen's or QUB) is a public research university in Belfast, Northern Ireland. The university was chartered in 1845, and opened in 1849 as "Queen's College, Belfast".
The university forms the focal point of the Queen's Quarter area of the city, one of Belfast's six cultural districts. It offers academic degrees at various levels and across a broad subject range, with over 300 degree programmes available. Its President and Vice-Chancellor is Ian Greer. The annual income of the institution for 2016–17 was £337.6 million of which £79.6 million was from research grants and contracts, with an expenditure of £325.1 million.