News
Belfast Cycling Maps
Changes to be made to Belfast Bikes pricing structure
A number of changes are being made to the pricing structure for the Belfast Bikes scheme from the start of the new financial year.
Annual membership will rise from £20 to £25, and three-day casual membership will increase from £5 to £6. The first 30 will remain free and there is no change of usage charges. A new "pay-as-you-go" option also is being introduced, at a charge of £1 for 30 minutes' usage.
The annual increase equals rise of little more than a penny a day, from 5.48p per day to 6.85p per day.
These are the first pricing changes since the scheme was launched in April 2015, since when the number of docking stations has increased by 40 per cent.
Despite the increase in the annual and casual membership fees, the Belfast Bikes scheme remains one of the cheapest in Europe, compared to annual fees of £33 in Paris, £44 in Berlin and £90 in London. The pricing is also on a par with Dublin Bikes, which increased from €20 to €25 in February.
Arthur Street bike station has moved due to construction in the area. Now located outside Jack Wills.
Cotton Court / Waring Street is closed from 16.02.2018 due to construction work.
The new CS Lewis station is now open.
Located at the intersection of Connswater and Comber Greenways, this station now links the East of the city to our other 39 stations.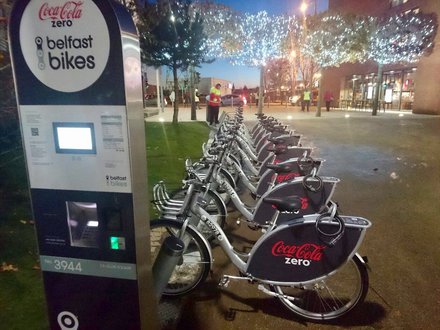 Stations are now open on the Shankill Road, the Girdwood Hub off Clifton Park Avenue and the Duncairn Centre off the Antrim Road .
Crumlin Road/Mater Hospital this station is now open. This station is located beside the Crumlin Road entrance to the building.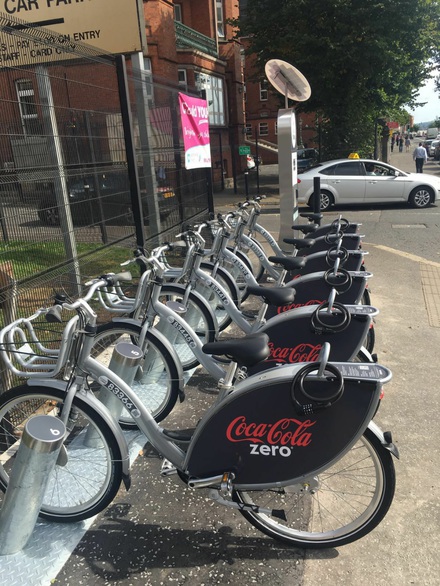 Belfast City Hospital Lisburn Road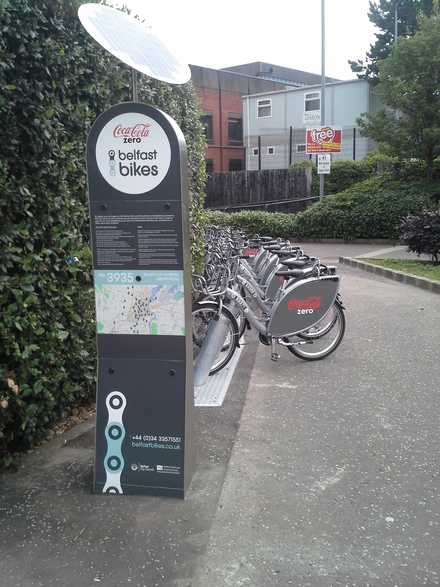 Queens University - University Road: Located outside the students union, this station is now open.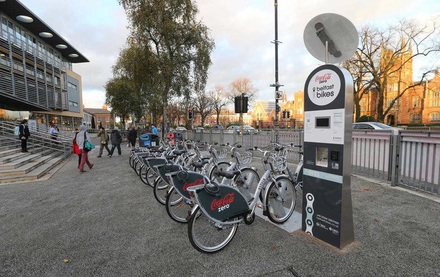 Queens University - Botanic Gardens: The new station located at the McClay Library is now fully operational.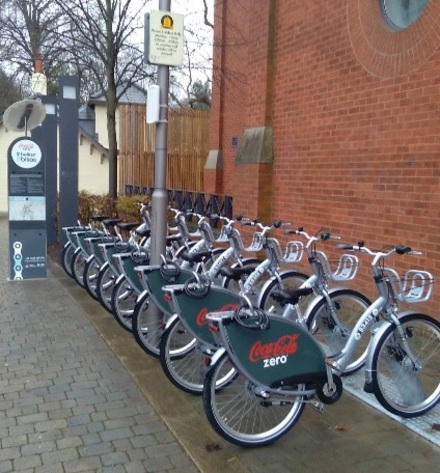 Titanic/Belfast MET - The new Titanic site is now fully operational.